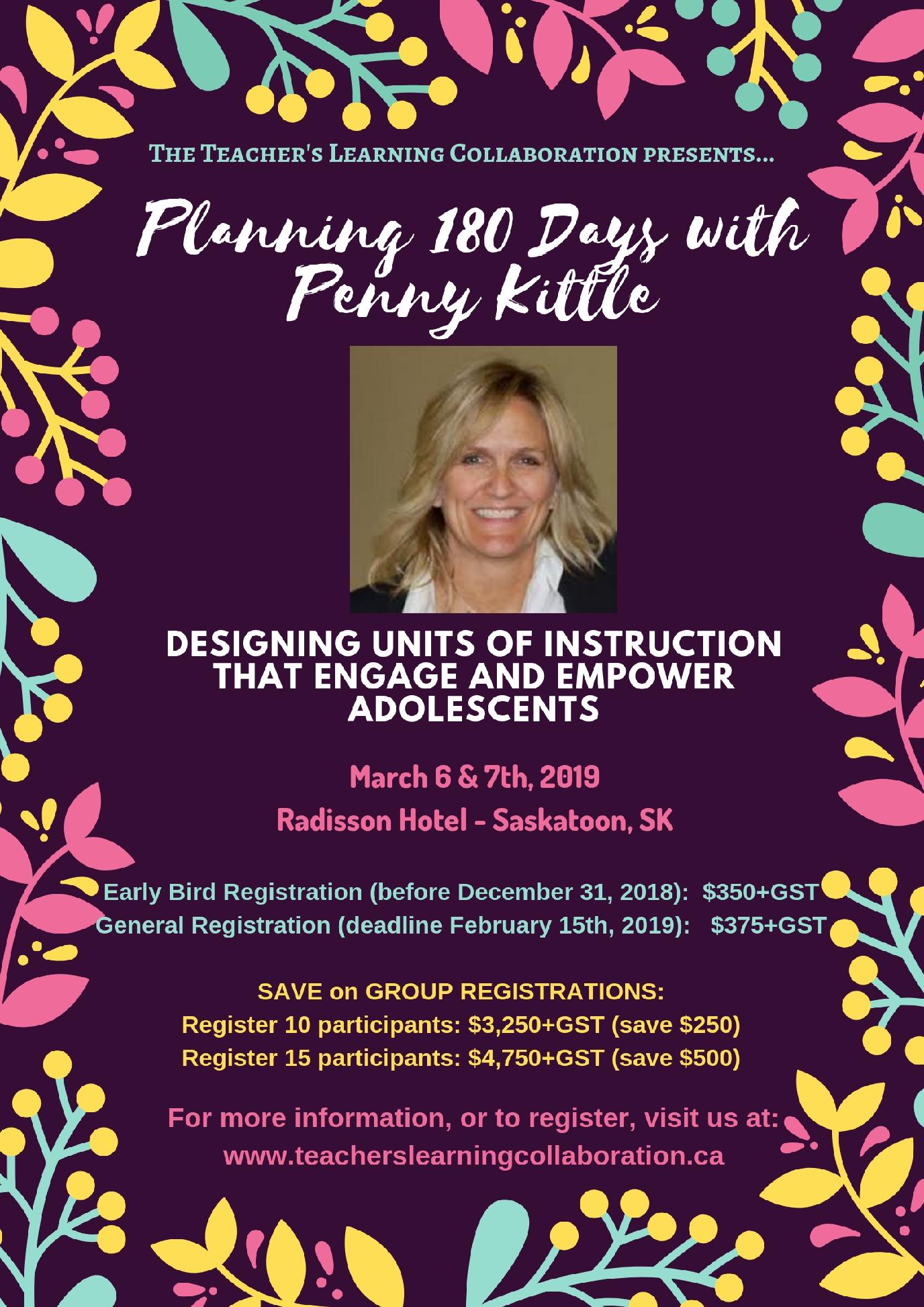 As our little business grows and expands, we've adopted a new name to better describe our mission: The Teacher's Learning Collaboration

As we begin to operate under our new name, we look forward to starting to offer educators inspiring institutes in a variety of subject areas,
throughout different times during the year.

Thank you for growing with us, and stay tuned for the new and exciting plans ahead!
FLYER CORRECTION: Please note the correct deadline for our upcoming institute 'Planning 180 Days with Penny Kittle' is February 15th, 2019.
We hope to see you there!