Penny Kittle & Kelly Gallagher

The Art of Teaching:
Creating Classrooms that Inspire and Challenge All Students
July 20-22nd, 2017
Registration Fees:
Registration fees include three full days with Penny Kittle and Kelly Gallagher and a catered coffee break and lunch each day.
Registration for this institute is now closed.
General Registration Fee: $450 CAD
Group Discount for 10+ Registrations: $360 CAD/person

To qualify for the group discount:

Registration forms must be received as group, and paid together.
Location:
Radisson Hotel, Saskatoon (405 20th Street East)
This hotel is located along the beautiful South Saskatchewan River in downtown Saskatoon.
Description:
With increased expectations and so little time to meet them, the time is right for teachers to reflect professionally on the balance between process and outcomes, or in the words of Rock and Roll Hall of Famer, Bob Seger, to carefully consider our "deadlines and commitments—what to leave in, what to leave out." This institute will focus on the questions found at the heart of effective language arts instruction: What is the vision we have for our young readers and writers? How do we decide what—and what not— to teach? What moves can we make in in our practice that lead our students toward reading and writing excellence? How does what happened in today's lesson inform what we will do in tomorrow's lesson?
The answer to these questions underpin the art of teaching, and we will invite teachers to analyze how they craft literacy experiences for students. Kelly Gallagher and Penny Kittle will offer models for lesson and unit design that align with the research on student engagement and independence. Participants will have an opportunity to examine their own process for crafting literacy experiences for students, as well as to reflect on the conditions they have established in their classrooms that lead to initiative and independence.
The ideas and strategies shared in this session are less about how students come to us—(Are they motivated?)—than how we teach them to be: the deliberate stance we take day after day to invest in and to foster student independence. We expect it and nurture it, as we remain responsive to their growing needs as readers and writers. We strive to be artful teachers—professionals who create classrooms that engage and empower students.
Positioning our students closer to reading and writing excellence begins with decisions we make before, during, and after today's lesson. This institute will explore those decisions, and how they form the basis of artful teaching.
Target Audience:
This event is geared towards educators of Grade 4-12 classrooms, however, anyone can register.
Accommodations: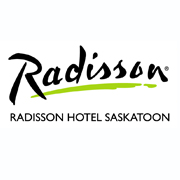 Registration for this institute is now closed.